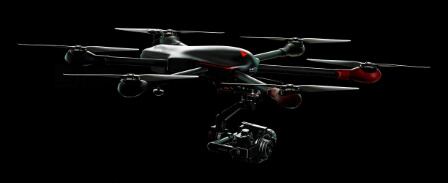 We are fully BNUC-S and CAA certified for aerial filming and can fly up to 400ft. We have public liability insurance for all our UAV flight systems and have the backup of our own production studio, with many years experience in commercial video and photography production. We consider safety to be of the highest importance when flying and site risk analyses are done by our experienced team for your piece of mind.
Russell, our remote control expert, eats, lives and breathes remote control flying machines. Richard, our camera operator, has 30 years experience behind a camera and therefore has a highly trianed eye for light, camera anlges and composition. He is also not afraid to get up early to shoot in that coveted 'magic hour' just before the sun rises, as you can see from some of his clips.
Our UAVs are state-of-the-art flying systems; carbon fibre with GPS control and superbly smooth and balanced gimbals which allow controlled, fluid and accurate movements. We record on board in full 1080p HD and up to 50 frames per second and in 4K resolution with Panasonic GH4s. No expense has been spared in investing in our equipment to offer the best possible results.