OUR LATEST AERIAL SHOWREEL :
The Ultimate Guide to Perfect Video Production Lighting
---
Many photographers will insist that lighting is the focal point of photography. Filmmakers may tend to agree, especially since there's nothing more pleasing to the eye than a perfectly fleshed out scene.
No matter how good you are at conceiving a story, filming it and then producing it, if you don't know anything about lighting, you're doing yourself a disservice. After all, sight is one of our great assets, and human eyes are nothing more than organic lenses. Like all lenses, our eyes focus the light available so that it can be translated into an image by the brain (and its amazing software).
This is where lighting comes into play. And there is no way to exaggerate its importance, as any professional video production company knows. Any light kit, even an inexpensive one or a DIY one, will make a world of difference as opposed to having no kit at all, and not being able to use your extra lights to control the scene as necessary.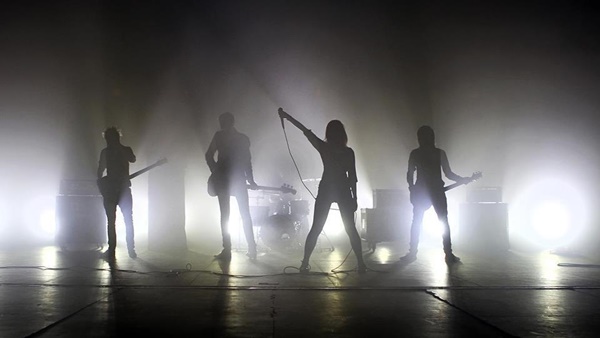 Our Ultimate Guide to Production Lighting will start you off light, with some basic theoretical concepts of optics and photo/video lighting. The notions covered include Colour Temperature, the Colour Rendering Index, and White Balance.

If you're already accustomed to these, feel free to skip ahead, to some applied knowledge on the main types of lighting methods in use today. We illustrate three-point and four-point lighting, as well as the McCandless approach. Finally, we offer some pointers on how to choose your equipment, based on its main features and the basic types on the market.
That being said, we hope you'll enjoy and come out at the other end ready to shoot your masterpiece!


---
From Theory to Practise
Lighting Methods
From Theory to Practise
Key Concept #1: Black Body
A black body is conceived as a delineated part of matter that is opaque, non-reflective and capable of absorbing electromagnetic radiation sent its way while ultimately emitting radiation of its own. A perfect blackbody is an imagined, ideal one that can absorb all incoming light without reflecting any of it. In simpler terms, as the black body heats up it starts glowing, thereby emitting visible light of its own. The hotter it gets, the more its light spectrum varies.